Exercise releases endorphins, that's no secret. But Heartcore Pilates goes further – ours is a unique movement system that will deliver focus, induce calm, find connection and boost joy. In aid of Mental Health Awareness Week, we explored the multiple benefits of the Pilates mind…
Bringing calm
Breath; likely the most important of Joseph Pilates' six original principles – it's the heart of Pilates. A study published in Psychology Today explored the connection between breathing and peace of mind, finding that our respiratory patterns are powerfully connected to our emotions. And through breath alone, we can alter our emotional state. In a nutshell, regulated breathing is thought to connect to the part of our brain which activates our parasympathetic nervous system, it's such a powerful way to bring calm.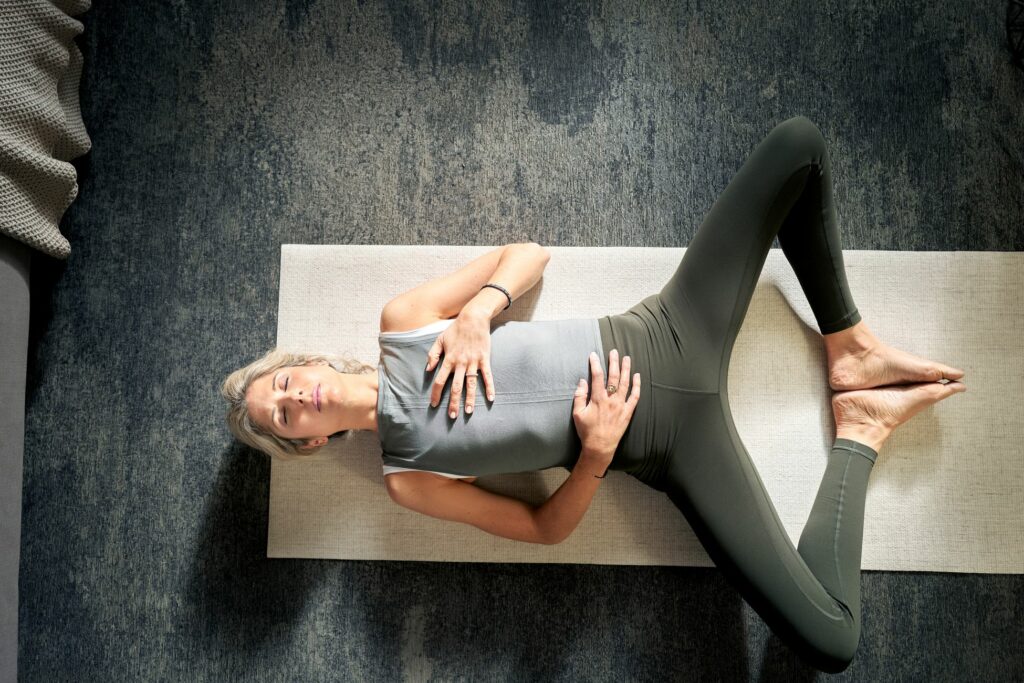 Finding focus
Every movement in Pilates has its precision and favoured breathing pattern – to increase blood flow and circulation, and to optimise (for challenge or support) the exercise. So on the mat or the Coreformer®, concentration is vital. When you're fully focused on your movement, it's impossible to ruminate on your endless to-do list, that work thing, or the friend you need to call. Pilates clears your head and allows you to be present in your mind and your body, reconnecting with yourself. Renewed focus and awareness in class leads to renewed focus and awareness in everyday life.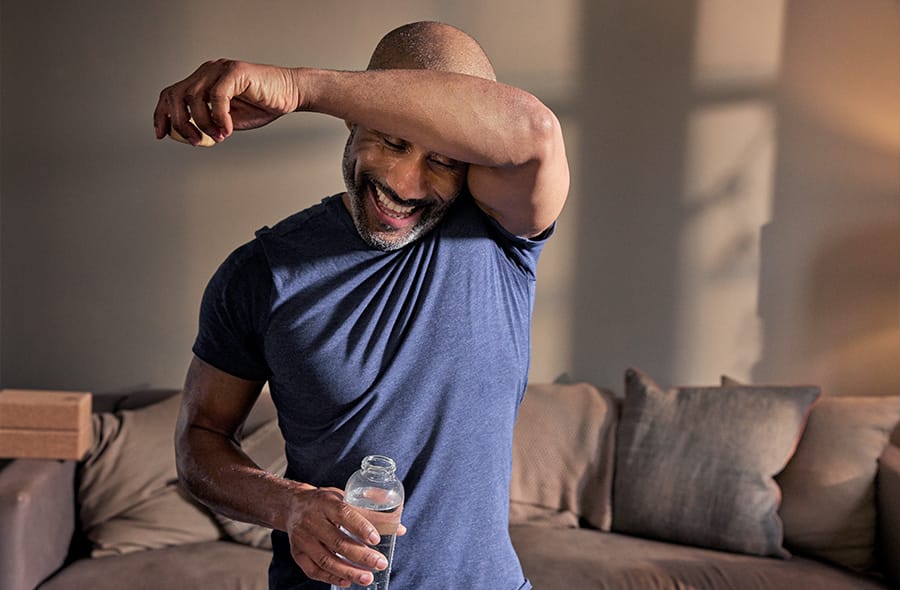 Boosting joy
The boost of endorphins which comes from exercise is well-publicised. But a study in 2017 found exercise is also linked to the production of dopamine; which regulates motivation, and serotonin; which affects mood and emotion, resulting in the post-exercise feeling of overall happiness. Our classes take you through a series of curated movements that will power up your heart to boost your happy hormones in the short term and then bring about a deep connection between your mind and body, delivering joy long after you walk out of class.
Inspiring connection
Whether you're moving with us in-studio on the Coreformer®, or your mat from anywhere in the world, connection and community are central to the Heartcore philosophy. The importance of connection for mental health is proven – simply moving together in a class alongside like-minded souls has the power to develop that bond. Studies have shown that group movement brings us physiologically together, synchronising our heartbeat and breath, creating a shared experience and ultimately sparking joy. That's magic.
Heartcore Pilates is for everyone, no matter how you're feeling. All we ask is that you come to class ready to move. Pilates allows us to go beyond our believed limits, view ourselves in new ways, realise our power and become more confident, happier people. Our guests really do step off the mat and away from class feeling lighter, stronger and two inches taller.
We are all too aware that Pilates isn't a fix-all. If you are struggling with your mental health, we advise you to speak to a medical professional and seek expert advice.