5 reasons every runner should try Pilates
How to run better? From the seasoned marathoner looking to improve a PB to the at home desk-worker hitting the pavements to unwind, the answer, perhaps surprisingly, might lie off the running track… We're talking, of course, about Pilates for runners – a low-impact antidote to high-impact training, it's the not-so-secret weapon every runner needs. Here, we've rounded up five ways Pilates will up your running ante.
1 Pilates Strengthens and lengthens
Pilates is about feeling better, with movements designed to work deep into every muscle of the body, efficiently building long-term strength and flexibility – a critical combo for running. Plus, Pilates can help correct strength imbalances which are a recipe for injury.
2 Running – It's all in the glutes
Powerful running combines stride and speed, and that comes in large part from the bum. Weak glutes can slow your pace, as well as forcing hips to work double time, straining muscles and causing injury. Luckily, Pilates activates all three of the glute muscles, to power up the posterior.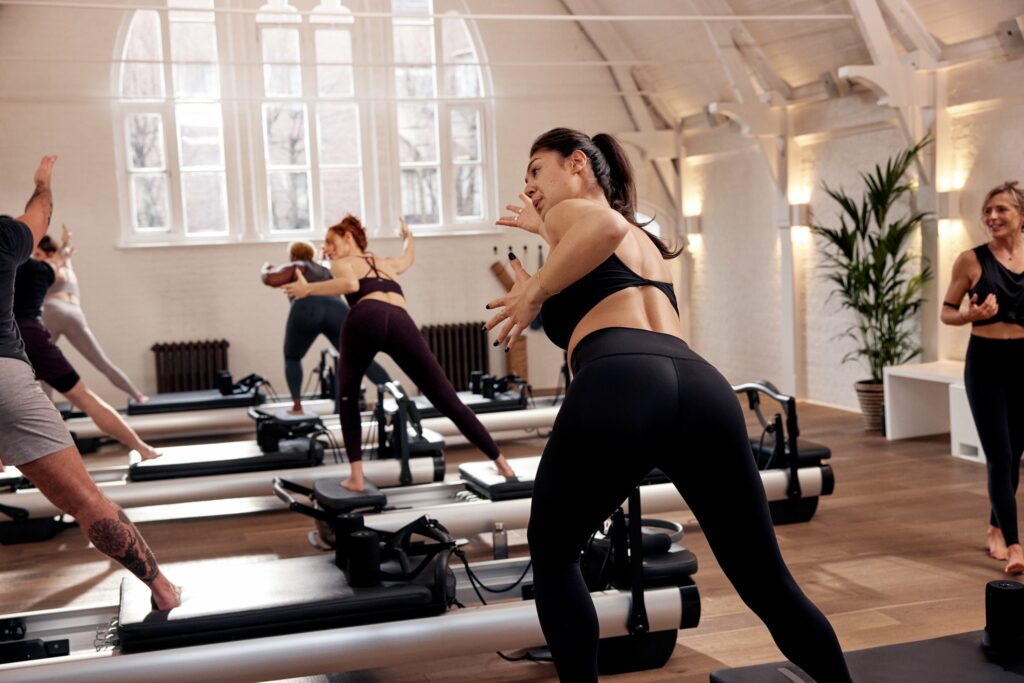 3 pilates is Perfect for your running posture
The polished posture Pilates delivers is about so much more than walking tall. A strong core, neutral spine and pelvis ensure we're weight bearing in the right places, avoids overloading certain muscles and putting undue pressure on specific joints (bye, bye runner's knee…)
4 And breathe…
For something so central to our existence, it's easy for balanced breath to evade us. Pilates teaches deep, rhythmic breathing, a technique which will not only charge up your running endurance and boost your stamina but is a potent mood lifter – happy days.
5 Stretch it out
Pilates' unique movements are perfect for runners who have a (guilty) habit of skipping the stretching sesh… Heartcore's method adds a sprinkling of yoga and dynamic movement that will bring sweet relief to tight calves, stiff hips, and tense shoulders.
So before you next go for a run, roll out your mat and join us Online, or head to the Coreformer®.