At Heartcore, it's our joy and privilege to guide many women through their pregnancy, and beyond. Exercise is a great way to prepare the body for the changes to come and to help it return to its best, post-partum. It's also a great way to keep your mental health in check during a time which, let's be honest, isn't without its stresses. Pilates is one of the best ways for pregnant women to workout in a safe and effective way right up until birth. Here are some of the key things to consider:
Is Pilates safe during pregnancy?
Yes! When taught by an expert, Pilates is very safe for mums-to-be and can be practised right up until giving birth. Low-impact exercise classes such as Pilates won't harm your baby, and there's evidence that active women are less likely to experience problems in later pregnancy and through labour.
What about newly expectant mums? Our Pre-Natal Pilates classes support every trimester and our expert teachers will make adjustments and recommendations based on where you are in your pregnancy. Listening to your body is key, and always know that it's perfectly fine to give yourself some grace if you're feeling tired in the early days – growing a little one takes a lot of energy!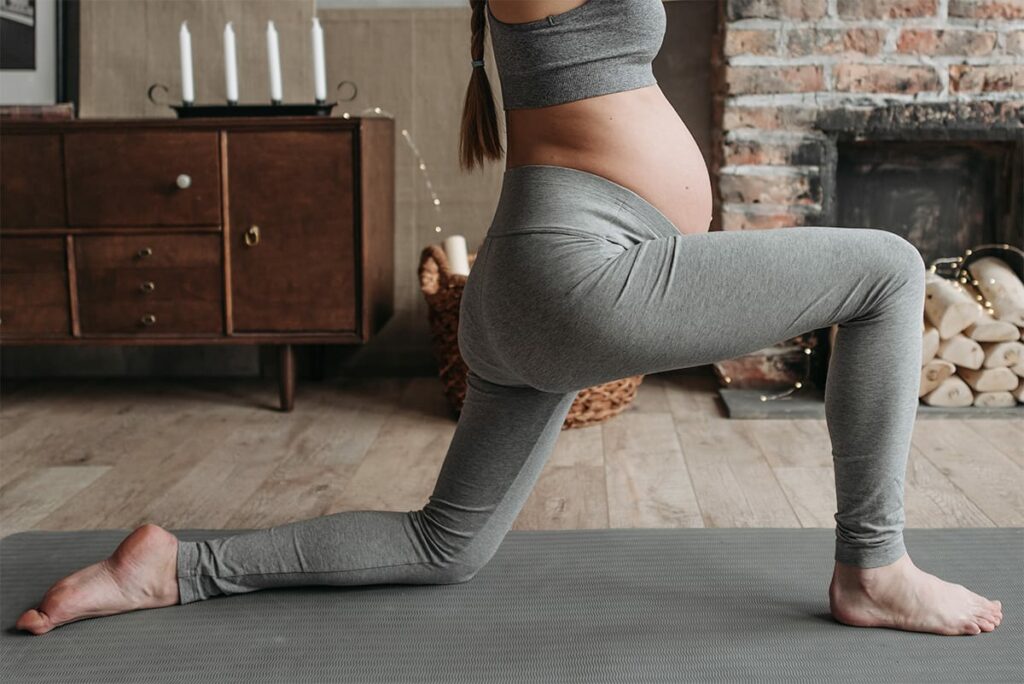 What are the benefits of Pilates during pregnancy?
Like snowflakes, no two pregnancies are the same – however, one thing that's consistent for all expectant mums, is change. During each trimester, the body undergoes a rapid succession of physical and hormonal adjustments. Although it can feel a little overwhelming and pretty intense, it's a time to truly feel powerful and thankful for the miracle that is your body – you're growing a life afterall. A regular Pilates practice is a great way to help you prepare for, and navigate the changes pregnancy brings and to tap into the power of your inner warrior. Regular workouts can help you develop:
Awareness of your pelvic floor and its role in supporting you during pregnancy, birth and beyond
Increased strength and control of your pelvic floor
Core strength in the front and rear abdominal muscles – this will reduce backache as your baby gets bigger and heavier
Good postural habits and muscular strength help you throughout pregnancy but also benefit you during labour and post-birth
Increased positivity and confidence; Pilates builds trust in your own body and develops a positive mental outlook
Increased energy levels that benefit both you and the baby
Control over your breathing – techniques that will definitely be helpful during labour
A sense of mindfulness, calm and serenity
And, on top of all of that, Heartcore pre-natal and post-natal classes are a great way to meet new, like-minded mums.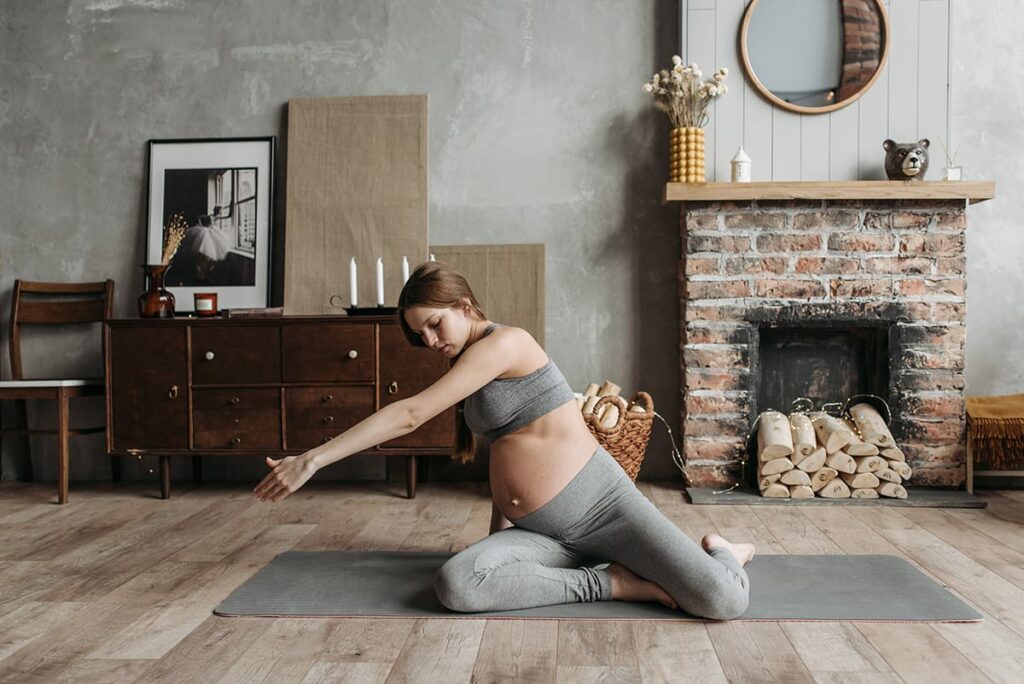 What are the benefits of Pilates after pregnancy?
Whether it's your first baby or your fifth, nothing quite prepares you for life after childbirth. And that's ok! It's an exciting, beautiful and somewhat crazy time. Studies show that taking regular Pilates classes throughout your pregnancy will help set you up for a speedier postnatal recovery, and that continuing classes after the birth of your baby can also be a great way to aid recovery. It's also a chance to escape for a little bit of 'me time'.
Heartcore Post-Natal Pilates is designed to gradually get you feeling your best with classes that can be taken at a pace to suit you. As you start to feel stronger and more confident, these classes will support you in the transition to re-joining your Dynamic Pilates classes.
As with all Heartcore classes, pre- and post-natal classes promote inner strength, toned muscles and, when used regularly, can help you to shift any unwanted post-pregnancy weight.
What are the best Pilates exercises for Pilates during pregnancy?
Many of the Pilates exercises you know and love are also great for trying during pregnancy, but it does help to have some modifications up your sleeve so that you can adjust as needed. For that reason, we recommend coming to one of the Heartcore Pre-Natal or Post-Natal classes to learn all about the different exercises that might work for you. You can join us in-studio (as soon our London studios re-open) or online whenever it suits you.
We'd love to help you on this journey!